AN UNFORGETABLE DAY, FULLY OF ENERGY
We invite you to experience a wonderful day in which to enjoy the encounter between the ancient and the modern space, and to carry on with all the senses of the activities and the games that have been made with great love
To honor this invitation, you can indulge in the indoor or outdoor pool, spend some time in our Finnish dry sauna, enjoy a massage, billiards or table tennis
EXTERNAL POOL
To cool off on a sunny day, Ambient offers an outdoor pool for adults and children.
Unlike many other sports, swimming is recommended for everyone, regardless of age or physical condition, and is ideal for health, excellent for the back, but rather aggressive with the joints. Swimming is a way to train the whole body and improve breathing due to the strengthening of the muscles responsible for the lungs.
Outdoor swimming pool hours: 10:00 – 19:00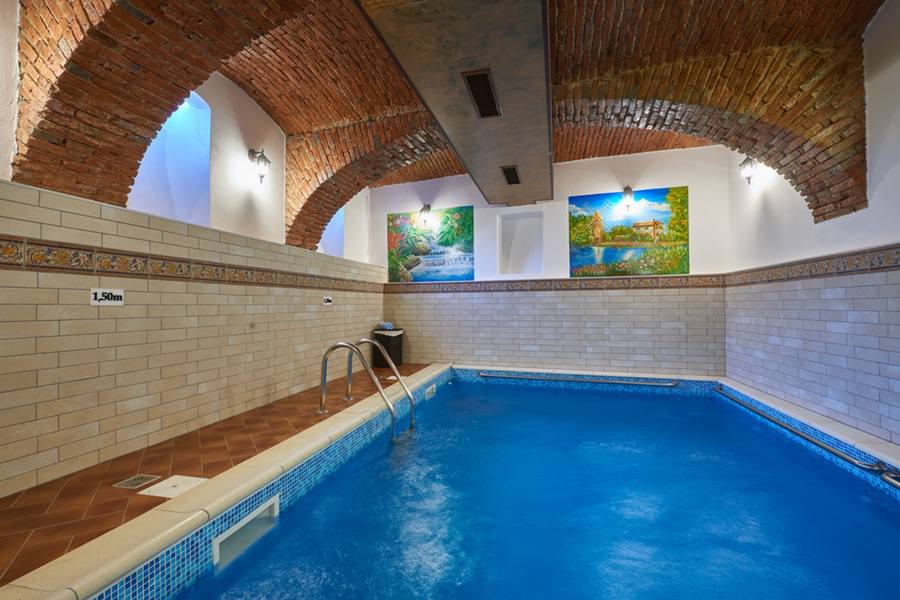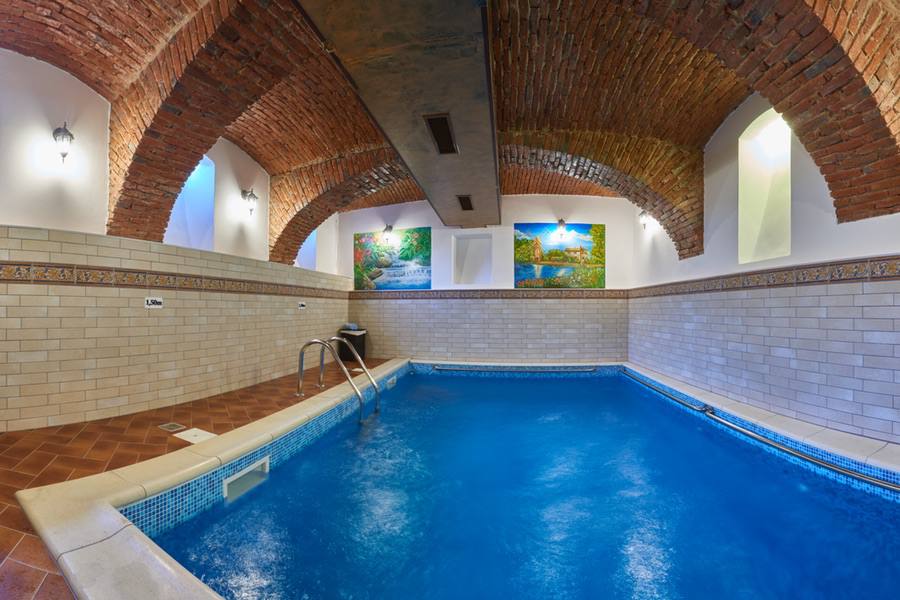 INDOOR POOL
On cold days, we invite you to pamper yourself in our heated indoor pool.
Indoor swimming pool hours: 10:00 – 22:00
SAUNA
No worries, close your eyes, breathe deeply, and let yourself be carried by the heat that invades your senses, step by step, so that you can then float slightly.
Sauna, internationally famous for its benefits, is not just a place to relax, it helps us to keep our skin smooth and toned, to weaken, to eliminate toxins, to have stronger muscles and live longer.
MASSAGE
To start or finish a relaxed day, we invite you to enjoy a relaxing massage offered by our professional masseuses.
We are all excited about having a massage on any day, but a special massage in a relaxing place has great beneficial effects that will definitely help you to maintain harmony and enjoy such a pleasant experience.
Ambient massage is made with relaxing essential oils, with fragrances that merge with the whole body through the soft massage of the skin.
Massage takes 50 minutes and costs 40€ per person.
BILLIARDS
To meet the most exigent expectations of our customers and to give them a bit of up-to-date history, we have created a space where you can enjoy playing billiard, a game known since ancient cultures as Greece And Egypt.
Program: 10:00 – 20:00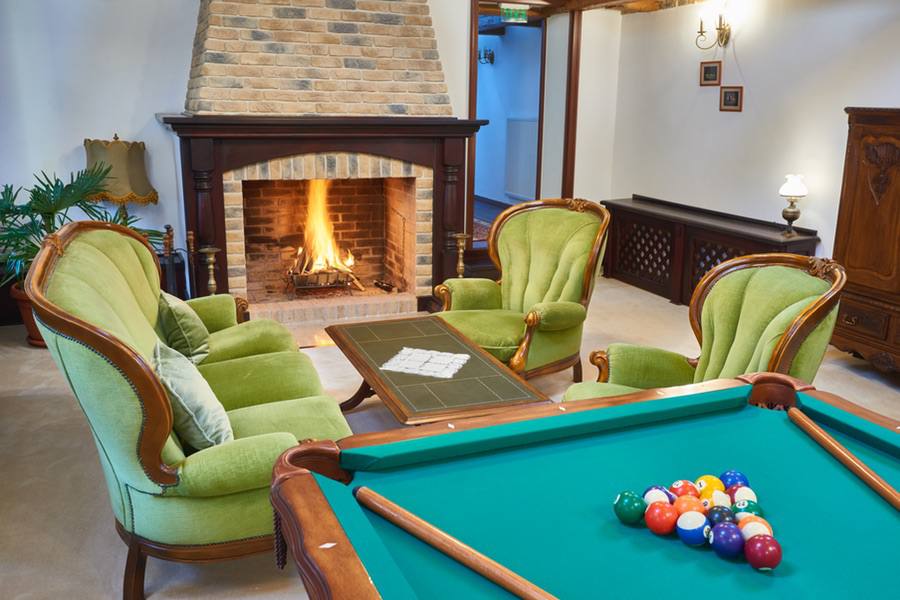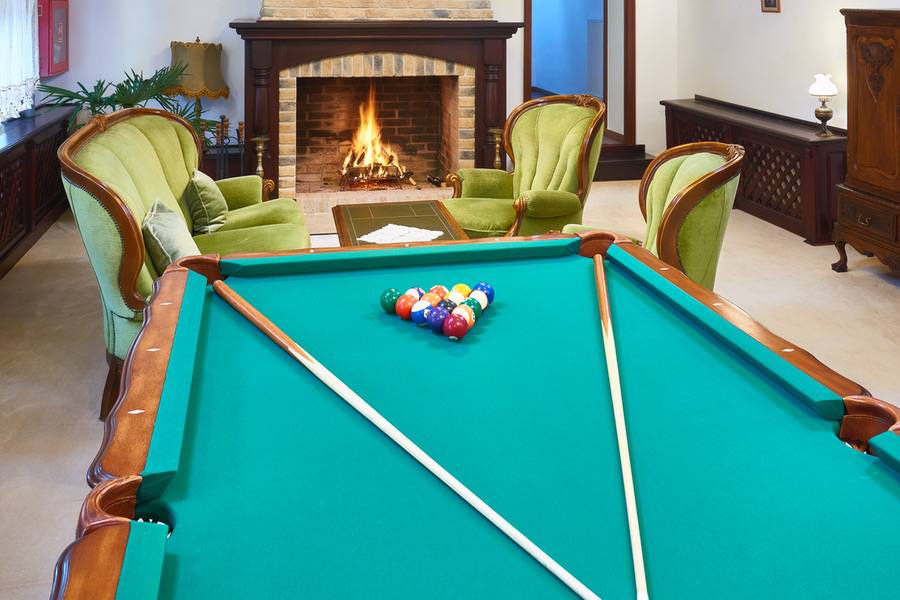 TABLE TENNIS
The fun continues for sports enthusiasts with a table tennis game, a legendary game that was born in the last quarter of the nineteenth century, as a kind of miniature tennis.
Let yourself be enveloped by the playful spirit and enjoy your gaze bathed in the warm colors of the wood blended harmoniously with the green of the living nature.
PLAYGROUND
We have prepared with love a special surprise also for the little ones, the Playground, in which they will be able to enjoy different games outdoors.
ACTIVITIES IN THE AREA
History of a Yesterday in the Geography of Today
Cristian surroundings are true encyclopedias, so a one-day trip to Rasnov fortress (6 km), Bran Castle (25 km), Prejmer (25 km), Poiana Brasov (15 km) can be both a lesson of history and an additional reason to become a promoter of the past of this land, while enjoying the infinite possibilities of the present.
And if we're talking about joy, you are going to be happy you're going to go with the little ones or the big ones to Park Adventure, Aqua Paradise, New Zoo, Brasov, Rasnov Dinosaur Park, or bungee jumping. And if you want to argue with nature then you can choose a circuit with the ATV, 4×4, on foot, or by bike.